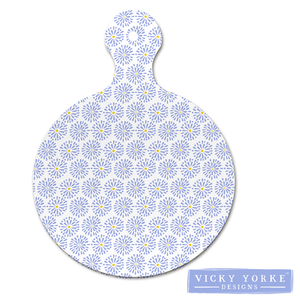 A melamine decorative chopping board in 'Village Life - Blooms' design by Vicky Yorke. Perfect for prepping, chopping, or even serving food.
Manufactured using melamine compounds - Heat resistant up to 95°C and stain resistant thanks to a protective melamine resin layer. 


Designed & Made In the UK.
Dishwasher safe on a cool cycle. 
Measures 24cm in diameter approx. plus handle